Dental Bonding
Dental bonding is a cosmetic dental procedure in which the dentist conceals minor dental imperfections using a composite resin material. Dental bonding can be used to fill gaps in the smile, repair small chips, or conceal stains or discoloration. The resin material is color-matched to your current smile so it blends in seamlessly.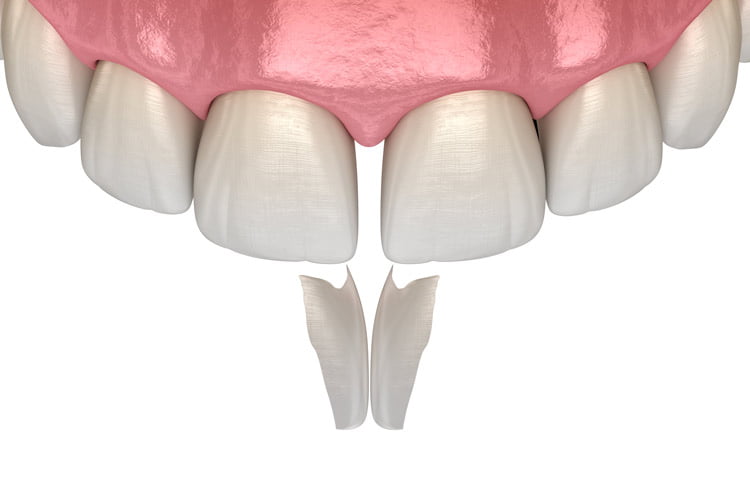 Benefits of Dental Bonding
Dental bonding is a procedure that can improve the appearance of your smile while also strengthening your teeth. The process is simple, and it only takes one appointment to complete. 
Dental bonding is a quick, affordable, and effective treatment for minor cosmetic dental concerns. If you have chips, cracks, or discoloration, dental bonding may be right for you. 
The composite material used for dental bonding blends in with the existing tooth color. Hence, the bonding material allows for a restoration that looks very natural.
Dental Bonding Procedure 
The dentist begins the procedure with a dental exam which helps to analyze if the patient is a candidate for the procedure.
During the procedure, the dentist applies the resin to the surface of the teeth and shapes and molds it for a natural look. 
Aftercare
The results of dental bonding typically last a few years. How long they last will depend on how well the teeth are taken care of. For example, if you smoke cigarettes, you can expect your bonding to wear down faster than if you gave up smoking.
Once the dental bonding procedure is completed, you must take special care of the teeth by practicing good oral hygiene habits. Brush the teeth twice each day and floss once. Avoid using the teeth for anything other than chewing food. Do not open packages with the teeth or chew ice as it can harm the tooth that has been bonded.
iSmile Dental, located in Denver, CO, is equipped with modern technologies that enable the best and most convenient dental care. Call us at (303) 955-6079 to learn more about the dental treatments we offer and schedule an appointment with our experienced dentist.