Deep Cleanings
Deep cleaning is a dental procedure also known as scaling and root planing. Its purpose is to remove plaque and tartar from the surface of the teeth and under the gum line to treat or prevent gum disease. 
Deep cleanings are recommended for the following patients:
Patients with significant dental plaque and tartar buildup
Patients who have severe gum recession
Patients who have sensitive teeth 
Patients who suffer from chronic bad breath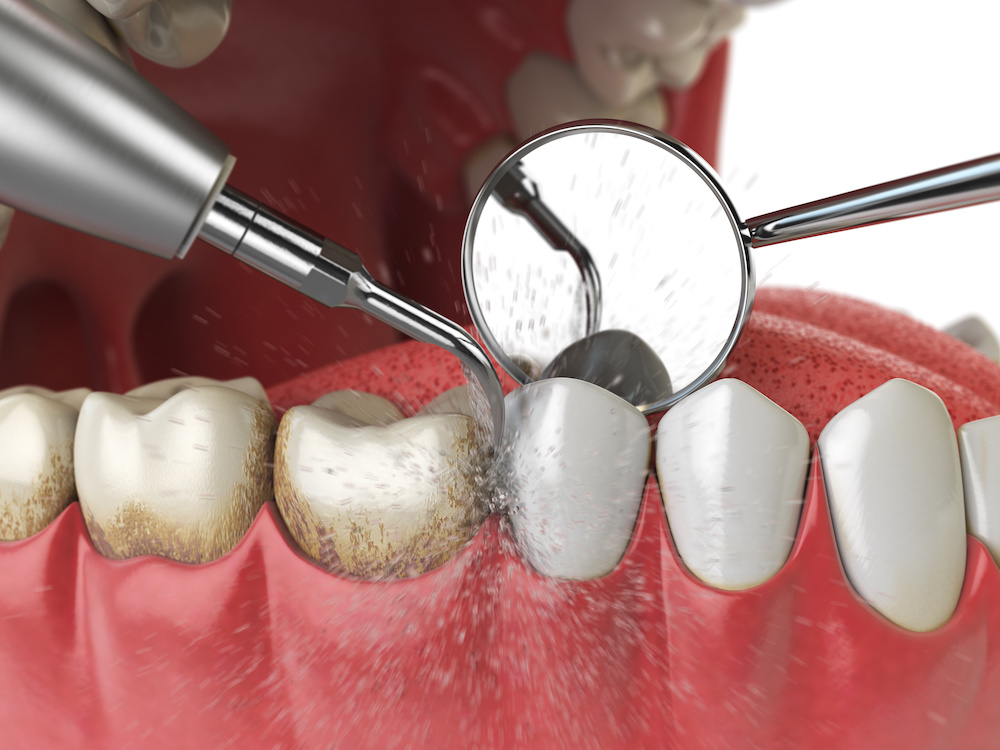 Benefits of Deep Cleanings
A deep cleaning session offers various benefits to patients, including the following:
Deep cleanings remove plaque and tartar from hard-to-reach areas in the mouth. 
Deep cleanings performed by dentists reduce inflammation caused by gum disease. 
The procedure reduces the risk of developing gingivitis or periodontitis. 
A dental deep cleaning procedure eliminates the bacteria that cause bad breath, leaving you with a cleaner mouth and fresher breath.
Deep Cleaning Procedure 
Plaque and tartar can build up on teeth and below the gum line, leading to decay, gum disease, and bone loss. A dental deep cleaning procedure thoroughly cleans the teeth, including below the gum line. 
The procedure includes a dental examination during which the dentist inspects the patient's teeth for decay, signs of gingivitis, and signs of oral cancer.
The patient sits in the dental chair while the dentist performs the scaling and root planing procedure. The procedure is performed with dental tools that efficiently remove the plaque and tartar on the teeth and below the gum line. Water is used to remove any remaining debris from the mouth. 
The dentist also flosses the teeth to remove any particles stuck in between the teeth. 
Aftercare
Your mouth may feel a little sore or sensitive after a deep cleaning. To reduce discomfort, the dentist may recommend using over-the-counter pain medication or salt water rinses at home for the first few days.
The first week after the deep cleaning procedure your teeth will require more care. It's important to stick to a regular cleaning and exam schedule to keep the mouth healthy.
iSmile Dental, located in Denver, CO, is equipped with modern technologies that enable the best and most convenient dental care. Call us at (303) 955-6079 to learn more about the dental treatments we offer and schedule an appointment with our experienced dentist.