Dentures
Dentures are dental appliances that replace missing teeth. They are made up of artificial teeth attached to a gum-colored base. They fit comfortably over the gums and can be removed when necessary. They are designed to mimic the appearance of natural teeth.
Patients missing multiple teeth or all of their teeth may be candidates for dentures.
Advantages of Dentures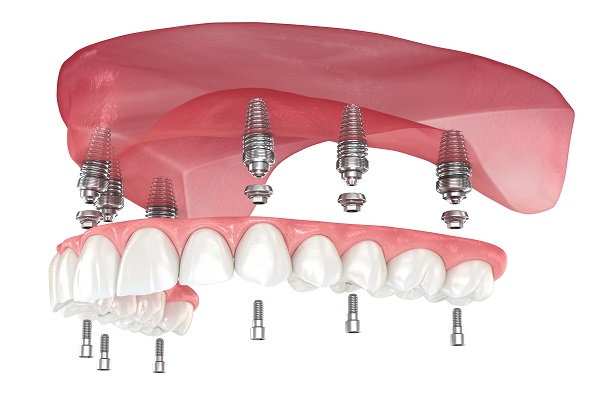 Patients typically choose dentures for the following reasons:
They are easy to clean and maintain
They are cheaper than bridges or implants
They are easy to repair
They look natural 
They are custom-made so that they fit perfectly and naturally
Procedure for Dentures
During the first appointment, the dentist begins the procedure with a complete dental examination which may include X-rays. Dental impressions are also taken and sent to the lab for the fabrication of the dentures. 
During the following dental appointment, the dentist checks the fit and comfort and secures the custom-made dentures in place inside the mouth with the help of suction or dental adhesives. 
Aftercare
To care for your dentures: 
Remove and rinse your dentures after every meal to prevent the buildup of food debris or oral bacteria. 
Use a denture cleaner to soak the dentures overnight, if possible. 
Rinse the dentures thoroughly before placing them back in your mouth.
iSmile Dental, located in Denver, CO, is equipped with modern technologies that enable the best and most convenient dental care. Call us at (303) 955-6079 to learn more about the dental treatments we offer and schedule an appointment with our experienced dentist.