Implant Dentures
Implant dentures are dentures that are supported and kept in place by dental implants. They are a popular option for patients who are missing all of their teeth. Implant dentures are secure, comfortable, and natural-looking.
Advantages of Implant Dentures
One of the major advantages of implant dentures over other forms of dentures is their stability. Regular dentures may slip out or feel uncomfortable. Implant dentures, on the other hand, are securely attached to several dental implants that are placed into the jawbone. They will not become loose or slip out thanks to the implants.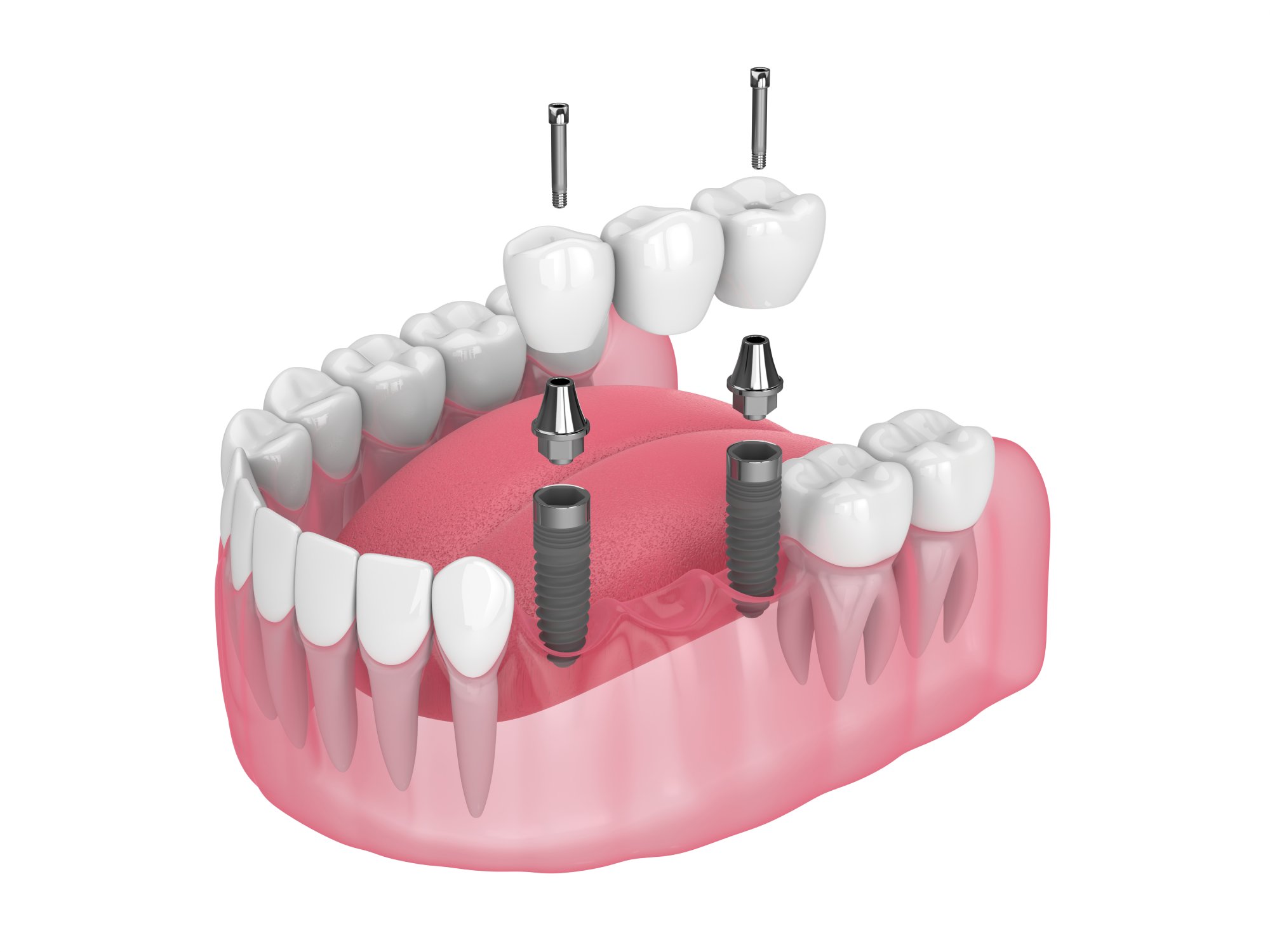 Another advantage of implant dentures is that they help preserve the jawbone, which gradually deteriorates when multiple teeth are missing. 
How are Implant Dentures Placed?
Before getting implant dentures, the patient will meet with the dentist for a consultation. The dentist will assess the patient's oral health and review their medical history. The dentist will also take X-rays and impressions of the patient's teeth.
A fixed implant denture is secured to the jawbone by dental implants, which serve as artificial tooth roots. Dental implants are surgically placed into your jawbone, where they fuse with the bone in a process called osseointegration. This fusion creates a secure anchorage for your replacement teeth, which will not slip or shift in your mouth. This secure fit also prevents food particles and bacteria from entering the pockets between the replacement teeth and the gums, which could cause gum disease.
Aftercare
The dentist will provide specific instructions for caring for the new implant dentures. Follow them carefully to avoid complications and to ensure the implant dentures last for a long time.
After the surgery, it is vital to rinse the mouth with salt water three times a day. Mix a teaspoon of sea salt with a cup of warm water. Then, gently swish the solution around in the mouth. This will disinfect the mouth and soothe the delicate gum tissue.
It's important that the patient eat soft foods for the first few days. Smoking should also be avoided as it can negatively affect the gums, bone, and other tissues in the mouth, making healing properly more difficult.
iSmile Dental, located in Denver, CO, is equipped with modern technologies that enable the best and most convenient dental care. Call us at (303) 955-6079 to learn more about the dental treatments we offer and schedule an appointment with our experienced dentist.